We work with Suppliers who share Our Commitment to Excellence
We work together with our supply partners with trust, transparency and constant communication. We strive to improve United Kingdom's food supply chain by introducing Greece's excellent food products and brands.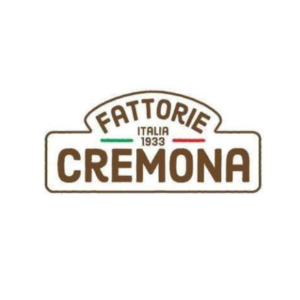 Fattorie Cremona
ITALIAN CHEESES
FATTORIE CREMONA dairy was born in 1933 in the heart of the Padana plain at the initiative of a group of 19 farmers who made a courageous economic and entrepreneurial choice in forging the way for a co-operative system which showed itself in time to be a winner. 
A union of ideals, clarity of intentions and a strong bond between the milk providing partners, were the characteristics of the co-operative from the very start in order to be recognised on the market.
The determination of the directors resulted in extending the plans through time, renewing and modernising the production plants and with a gradual expansion in the market in Italy and abroad. 
Respect of tradition and consistent quality of the products along with successful strategic choices and an efficient sales organisation has allowed Latteria FATTORIE CREMONA, in its eighty year history, to become more competitive and to be able to offer to an increasingly more selective and demanding customer, dairy produce of the highest quality.