We work with suppliers who share our commitment to excellence
We work together with our supply partners with trust, transparency and constant communication. We strive to improve United Kingdom's food supply chain by introducing Greece's excellent food products and brands.
We believe strategic and long-term relations with our suppliers is the key to being competitive and successful.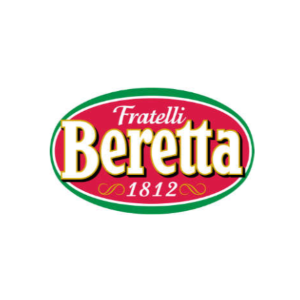 Fratelli Beretta
ITALIAN CURED MEAT PRODUCTS, SAUSAGES, SMOKED MEAT PRODUCTS

The Beretta Group has been committed to producing the best Italian products for more than 200 years.
Passion for quality since 1812
The commitment of eight generations to the unique taste of fine Italian cured meats is the secret of a company that continually innovates in response to the diverse needs of an evolving market and its consumers. 
This passion is backed up by the family's commitment, the expertise and professionalism of all its collaborators, and the continually refined quality that shines through in every Beretta product. 
The company has always invested in the production of PDO and PGI cured meats and is now one of the leaders in Italian food production. 
Beretta is present in almost all European and non-European countries and is one of the most active and important Italian food exporters.