We work with Suppliers who share Our Commitment to Excellence
We work together with our supply partners with trust, transparency and constant communication. We strive to improve United Kingdom's food supply chain by introducing Greece's excellent food products and brands.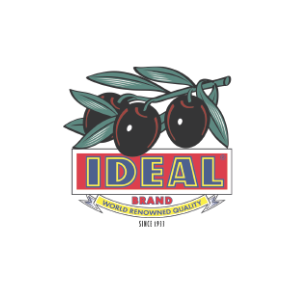 Ideal Brand Olives
CHALKIDIKI GREEN OLIVES, AMFISSA BLACK OLIVES, KALAMATA OLIVES, MARINATED OLIVES & OLIVE PASTES
IDEAL with 83 years of presence in the global market con- stitutes one of the leading Greek exporting companies of superior quality olives.

The company contributes sustainability in the growth of the Greek economy and region as well as the foreign markets. IDEAL is responsible for the processing, packaging and deliv- ering of a variety of Greek authentic olives in an international scale.

The trust and the loyalty of our customers and consumers are built on our offering of consistently high quality. The finest raw materials are selected for production. A large network of local producers across the country provide us with ingredients and raw materials that are of the highest quality with the right degree of ripeness and the optimal processing conditions.

At every stage of our production we have strict control processes, which guarantee the excellence of our olive products.