We work with Suppliers who share Our Commitment to Excellence
We work together with our supply partners with trust, transparency and constant communication. We strive to improve United Kingdom's food supply chain by introducing Greece's excellent food products and brands.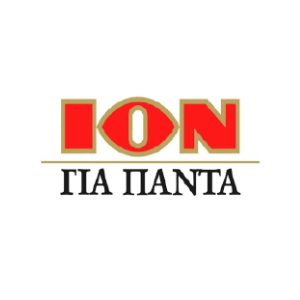 Ion
CHOCOLATES, WAFERS & CANDYBARS, PRALINES, PATISSERIE PRODUCTS
ION has been synonymous with chocolate for more than 85 years. There are generations and generations of people who have linked the name of ION with their most pleasurable moments.
Still, what is it that lies behind your cherished ION? It's rather simple, really: Our love for chocolate, our commitment to quality, our determination for innovation and a long, long history that goes back to the 1930s.
Today, ION keeps growing and evolving as a 100% Greek enterprise, without losing its respect to its traditional values and without missing new opportunities. ION is a living exam- ple that entrepreneurship has more than just history in Greece, but it also has a future.
With three ultramodern production plants in Greece, 950 employees and a turnover of more than 110 million euros on an annual basis, ION is among the 60 largest industrial companies in Greece.
Having faith in its values, ION makes sure that every single innovation will be developed through its products and through its responsible stance towards the environment, the workers and the wider society.