We work with Suppliers who share Our Commitment to Excellence
We work together with our supply partners with trust, transparency and constant communication. We strive to improve United Kingdom's food supply chain by introducing Greece's excellent food products and brands.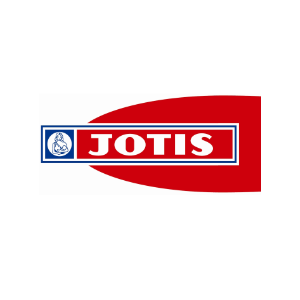 Jotis
HOME BAKING PRODUCTS, PATISSERIE PRODUCTS, FLOUR,
BABY FOODS
From that day on, the company has never stopped innovating. YIOTIS S.A. has always been focused on identifying and following new trends. Because of this, YIOTIS S.A. is continually introducing new elements to our diets – from JOTIS Farina, the first self-raising flour, JOTIS Jelly, the first instant dessert and JOTIS Gateaux, the first ready-to-make sweets, up to the innovative JOTIS Sweet & Balance range which is the first complete range of desserts with a low glycemic index, also suitable for people with diabetes.
The company's history consists of important "firsts" and innovations. Every product is based on JOTIS natural raw materials and high nutritional value, so it is no coincidence that the Company has one of the finest Research and Development Departments in the Greek Food Industry.
Today, the company remains 100% Greek. It has played an integral role in the history and evolution of the Greek diet, and still continues to innovate. The company meets the needs of the whole family, with a rich variety of innovative products that make them the homemaker's "right hand" when it comes to cooking and baking at home. In addition to this, it has been steadily playing its part in strengthening the Greek economy by consistently implementing its investment plans.
In 2012, the company invested in acquiring a new warehouse in Mandra, Attica, with a total area of ​​10,000 sq. m. and capacity for 9,000 pallet stacks. In 2015, YIOTIS S.A. continued its steady investment plan in Greece and completed the construction of its new factory in Agrinio, with a total area of ​​10,000 sq. m. In 2017 the construction of new company facilities was completed. These 1350 sq. m. facilities house the "Hellenic Research and Innovation Center" (HRIC), which gives the company the ability and the momentum to increase the checks and controls, it carries out on its Food Production.
At the same time, the company is dynamically strengthening its presence in foreign markets in all five continents.