We work with Suppliers who share Our Commitment to Excellence
We work together with our supply partners with trust, transparency and constant communication. We strive to improve United Kingdom's food supply chain by introducing Greece's excellent food products and brands.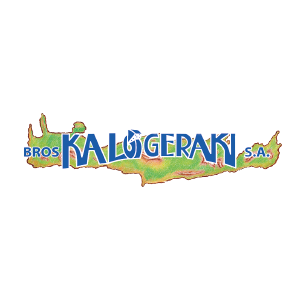 Kalogerakis
CRETAN CHEESE, CRETAN DAIRY PRODUCTS
Everything was started in 1949, by an active and busy man, the grandfather of the family Emmanouil Kalogerakis. His passion and love for cheese led him to cheese making.

At the beginning of 2000 the high demands led to the trans- fer of the factory to a new modern, privately- owned production plant just a few kilometers away from the old one.

The aim of Kalogerakis Company is the constant develop- ment and the initiation of Greeks and people beyond the Greek borders, into the Cretan diet which includes cheese products as well.

The 40 employees who consist the workforce of our company, never stop listening to market trends and seeking revitalization. "We adhere to tradition and enrich it with our love, passion and experience", says Evaggelos Kalogerakis who now proudly sees his children follow his advice.