We work with Suppliers who share Our Commitment to Excellence
We work together with our supply partners with trust, transparency and constant communication. We strive to improve United Kingdom's food supply chain by introducing Greece's excellent food products and brands.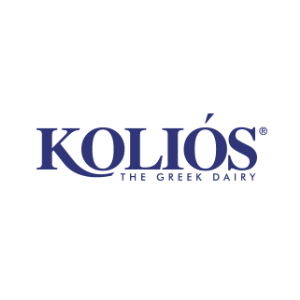 Kolios
GREEK P.D.O. FETA CHEESE, GREEK CHEESES, YOGURT & DAIRY PRODUCTS
KOLIOS S.A. Greek Dairy, a company of great tradition and more than 70 years of presence in the Greek dairy and milk industry.
The family owned KOLIOS company is located in Limnotopos of Polykastro Kilkis, in an idyllic farming area, in the heart of the
Northern Greek region of Makedonia, 60 km from Thessa- loniki. It processes fresh sheep's, goat's and cow's milk, producing a variety of Greek cheeses.
KOLIOS produces a wide variety of traditional Greek cheeses and yogurts of unsurpassed flavour and excellent taste. Discover the big family of our delicious products: Feta cheese of Protected Designation of Origin, bio-organic Feta, barrel aged Feta and other exquisite Greek cheeses from sheep's, goat's or cow's milk.