We work with Suppliers who share Our Commitment to Excellence
We work together with our supply partners with trust, transparency and constant communication. We strive to improve United Kingdom's food supply chain by introducing Greece's excellent food products and brands.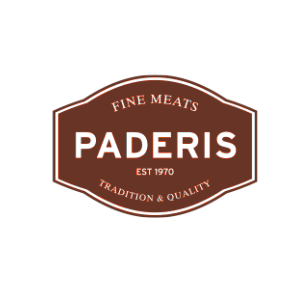 Paderis Bros
DELI MEAT PRODUCTS, SAUSAGES
The Paderis Family makes only the finest deli-meat products.
Full flavored, authentic taste, top quality products that adhere to the highest standards of excellence!

PADERIS BROS COMPANY takes great care to adhere to the highest standards of food safety and has invested heavily in upgrading its production process and quality control systems.

The company applies the Hazard Analysis Critical Control Point, according to which all production stages, beginning from the raw materials to the end product, must strictly adhere to the related hygiene and sanitation regulations, and also holds the ISO 22000 CERTIFICATION.

PADERIS FINE MEAT became the first industry in Greece that offer HALAL certified products upon request, in compliance with the rapidly increasing need for this product category worldwide!