We work with suppliers who share our commitment to excellence
We work together with our supply partners with trust, transparency and constant communication. We strive to improve United Kingdom's food supply chain by introducing Greece's excellent food products and brands.
We believe strategic and long-term relations with our suppliers is the key to being competitive and successful.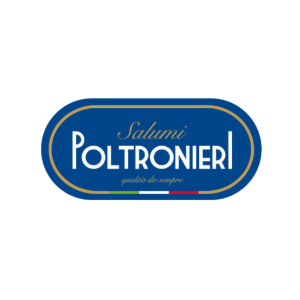 Poltronieri
ITALIAN CURED MEAT PRODUCTS, SAUSAGES, SMOKED MEAT PRODUCTS
For over sixty years we have been keeping alive the handmade production of Veronese could cut making,
handing down trought generations the traditional genuine recipes. 
The love for this job, the attachment to farming origins
and the will to produce today the very same tastes as they used to be long ago, these are the strenghts that have always been distinguishing our work.
Typical products, with a rich and genuine taste, processed in respect of tradition and quality. Poltronieri Salumi's production has made great steps forward in these decades. 
Along years, we have joined the traditionale processing of the artisan workshop with new and advanced production techniques, in order to guarantee the best of quality, hygiene and safety.