We work with suppliers who share our commitment to excellence
We work together with our supply partners with trust, transparency and constant communication. We strive to improve United Kingdom's food supply chain by introducing Greece's excellent food products and brands.
We believe strategic and long-term relations with our suppliers is the key to being competitive and successful.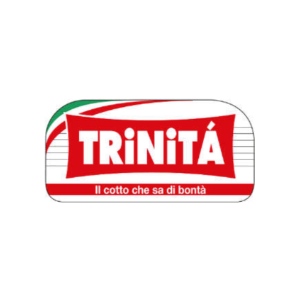 Trinita
ITALIAN CURED MEAT PRODUCTS, SAUSAGES, SMOKED MEAT PRODUCTS
Trinità S.p.A. was born in 1982 as a small artisan in the processing of pork meat in a small town  in  the  province  of  Verona.  Its  growth  in  1994 led  to  the  construction  of  its  seat  in Vallese of Oppeano (VR) where the company has a significant growth.  
The product and the philosophy with which the company wanted to characterize his work has meant that the small artisan turning into an industrial reality. 
The secret of this success is in the company's philosophy in pursuing the client's needs and this is the motivational drive to improve herself. 
Holding  Trinità  can  offer  a  wide  assortment  of  cured  meats  products  according  to  the trademarks of its companies ranging from cooked products to seasoned products, and also trays of cold cuts ready for use.