We work with Suppliers who share Our Commitment to Excellence
We work together with our supply partners with trust, transparency and constant communication. We strive to improve United Kingdom's food supply chain by introducing Greece's excellent food products and brands.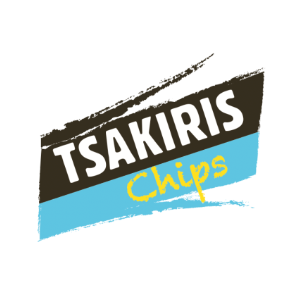 Tsakiris Chips
POTATO CHIPS

TSAKIRIS S.A. is the first potato chip making firm in Greece. With a long history of producing high-quality potato snacks in Greece since 1954, Tsakiris has widely expanded in the snack market, with new, innovative ranges.
Tsakiris product range includes Tsakiris Sticks, the first Greek potato sticks, introduced in the market since 1960, and Tsakiris ''Greek Flavours'' line which was launched in 2012 and is based on recipes and ingredients from popular Greek destinations.
The innovation continued in 2014 with "Misa Misa", a line that combined for the first time two different flavours and shapes in the same pack. In 2015 Tsakiris launched the innovatively shaped and extra crunchy, Tsakiris Trypato potato chips. These two ranges were inspired from consumers' input.