We work with Suppliers who share Our Commitment to Excellence
We work together with our supply partners with trust, transparency and constant communication. We strive to improve United Kingdom's food supply chain by introducing Greece's excellent food products and brands.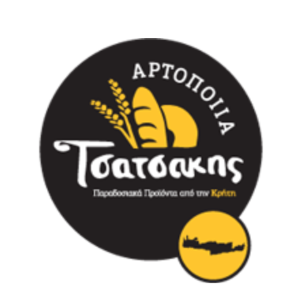 Tsatsakis
CRETAN & TRADITIONAL RUSKS, BREADSTICKS & CROUTONS

Tsatsakis S.A. began its activities as a family bakery in 1998 in the Stavrakia village, near Heraklion, by five brothers of Tsatsakis family. Over the years the family bakery grew by establishing the first 1.200 m2 factory in 2002 on the 11th klm of Heraklion-Mires National Road. 
Tsatsakis products had a high acceptance by the customers and due to the increased markets demand, just a year later the second 1.700 m2 factory was established in modern facilities on the 10th klm of Heraklion-Mires National Road.
Tsatsakis Company is specialized in the production and distribution of a wide range of bakery products (Breadsticks, crisps, cookies, croutons, Rusks) including traditional Cretan rusks based on Mediterranean diet. 
Both factories make products of high quality by using pure all natural ingredients, in accordance with the regulations of quality management & food safety management systems. The company is certificated with IFS in Higher level and for Protected Geographical Indication rusks products.